There's a saying, "Athithi Devo Bhava", which means "the guest is God". Specially in Karnataka it's a huge honor to have guests in our homes and please them. Our hospitality is no were in the world. Sadly, most travellers first finds to stay in hotels, never get to experience true malnad hospitality. The good news is that everything is gradually changing as a result of growing popularity of homestays in Chikmagalur and Sakleshpur.
Staying in homestay is better than staying at resorts
Staying at a homestay is a great way to experience the culture and lifestyle of a destination, while saving money and enjoying more comfort and convenience than a resort. Here are some reasons why you should choose a homestay over a resort for your next trip:
A homestay is more personal and friendly than a resort. You can interact with the host family, learn about their customs and traditions, and get insider tips on the best places to visit and eat. A resort, on the other hand, is more impersonal and formal, with standardized services and facilities that may not suit your preferences or needs.
A homestay is more authentic and immersive than a resort. You can live like a local, eat home-cooked meals, participate in daily activities, and explore hidden gems that are off the beaten track. A resort, on the other hand, is more isolated and artificial, with a touristy atmosphere and a limited exposure to the local culture and environment.
A homestay is more affordable and flexible than a resort. You can find a homestay that fits your budget and expectations, with different options for amenities, location, and duration. You can also negotiate the price and conditions with the host directly, without any intermediaries or commissions. A resort, on the other hand, is more expensive and rigid, with fixed rates and policies that may not match your requirements or plans.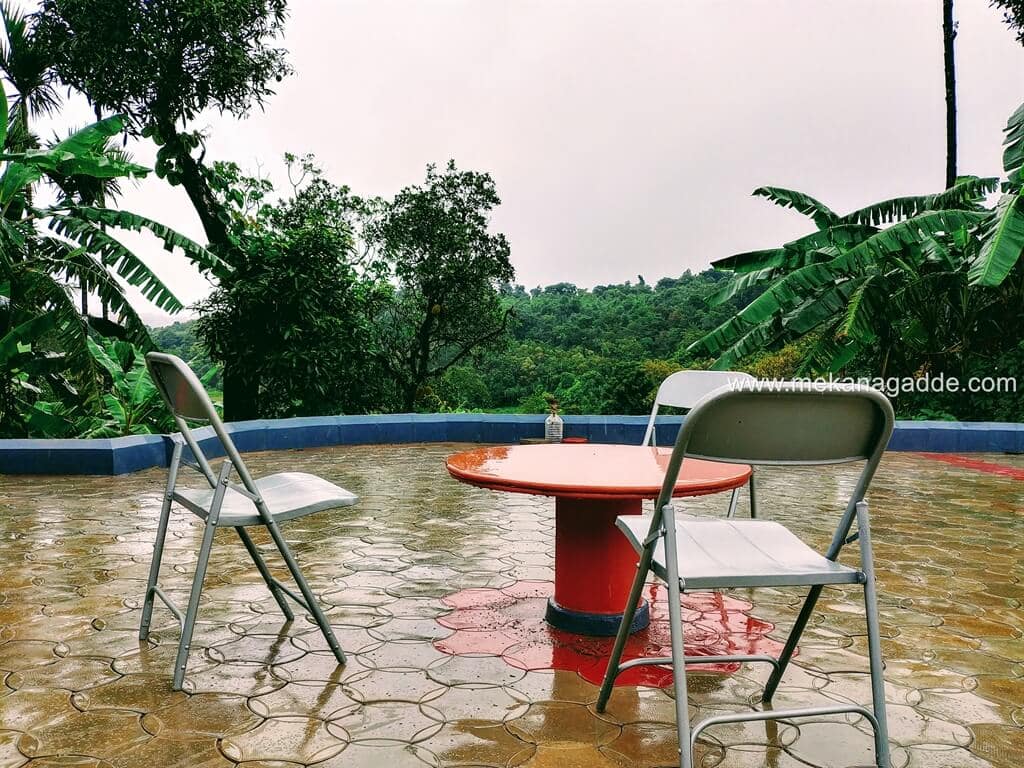 A homestay is similar to bed and breakfast concept. They are accommodated in the own home, or in separate guest house. Nowadays, most homestays provide guests as much comfort as reputable hotel do.
Unique and Characterful Accommodation – Tired of sterile hotels? There better way to experience the incredibly diversity and charm of Chikmagalur – Sakleshpur at a homestay. The options are almost endless and include plantation bungalows, historic mansions, and remote rural cottages.
Personalized Service – In contrast to a hotel, a homestay usually only has a few rooms. The family who resides there runs it, and acts as host. This guarantees that guests receive plenty of individual attention. You can spend as little or as much time with the host family as you like. Some guests choose only to dine with them, while others spend hours chatting to them. Regardless, staying with an malnad family is the easiest way of finding out about Chikmagalur – Sakleshpur culture and way of life. Many guests and hosts find that they bond with each other so much, that they keep in touch long after the vacation is over.
Local Knowledge — The wealth of information that the hosts have about their local area makes deciding what to see and do a breeze. Such local knowledge is extremely helpful in getting the most from your visit. Many hosts are delighted to show their guests around their local area.
Home Cooked Food — There is a huge difference between the malnad food served in restaurants and hotels, and the food that's cooked in Chikmagalur – Sakleshpur homestay. By staying at a homestay, you'll be able to taste authentic malnad home cooked food. Some homestays even welcome their guests into their kitchen, and let them watch and participate in the cooking process.
Unique Activities — As a guest at a homestay, activities will vary depending on location. Exploring a coffee plantation in Chikmagalur, watching birds, herding animals, village visits, picnics, and temple tours.
Those who prefer their privacy may feel more relaxed at a homestay that has separate accommodations for guests, rather than rooms in the family home.