Western Ghats – Malnad Heritage Homestay
The lower half of Indian peninsula is flanked by the Western and Eastern Ghats. These stretches of mountains running along the coasts are unperturbed by their lack of heights as they are of incredible ecological significance. The Western Ghats have earned a place in the UNESCO World Heritage Center as one of the eight 'hottest hotspots' for biodiversity. Also called Sahyadri, meaning 'benevolent mountain', these western ranges are suspected to be older than the Himalaya. On the inner slopes of this massif, in southwest Karnataka, is a hilly district called Malenadu. Malenadu constituted traditional rich heritage homes.
About Mekanagadde Homestay
---
At Mekanagadde we provide you with an experience of living at home, though you're away from home. At every step you are well taken care off. Our guests have come here with their families and friends; during their stay here they have always picked up more friends and enjoyed their stay to the fullest. And yes, We also have Ruby and Rakhi to make friends with if you love the company of cute pets!. We are proud our guests have reviewed and rated as best homestay in Sakleshpur and Chikmagalur. In this true traditional heritage homestay in Chikmagalur you can share knowledge of in and around Chikmagalur and Sakleshpur. Know our historical facts, culture and know what we grow like coffee, cardamom, pepper, lemon, also our paddy field agriculture.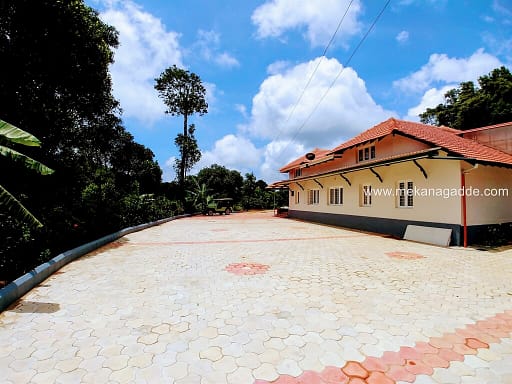 We are proud to be a part of Western Ghats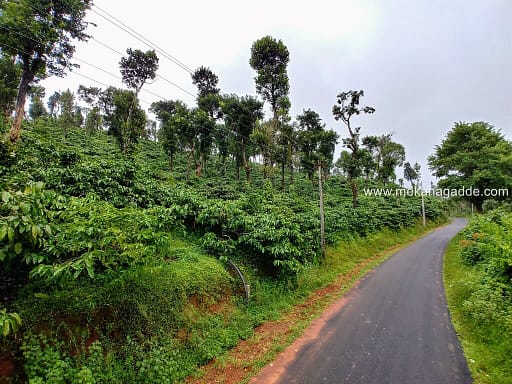 Who We Are
---
Mekanagadde Homestay is one of the best traditional heritage homestay located between Chikmagalur and Sakleshpur, the hills of the magnificent Western Ghats run across and around the Mekanagadde region. Originally the vast acres of land were used for cultivation and farming purposes. The family owning this farm land converted the traditional houses of their ancestors to homestays when a bunch of young Japanese visited them in early 2000s and expressed their joy in staying at such a wonderful place. Once a dense cardamom plantation area, in the recent past it has been converted to coffee plantation area. This adds on to the memorable experience of living amidst the beautiful coffee estate.
Accommodation
The homestay offers totally 5 rooms. The guest house has 3 rooms with all attached bathrooms. The guest house also constitute a large corridor. The other two rooms are at the main bungalow on the top floor with a common hall and a bathroom. The top floor on the main bungalow offers a overlooking the lush greenery of hills from the window. These rooms are offered on double/triple and four sharing basis. Overall we can accommodate 20 members comfortably.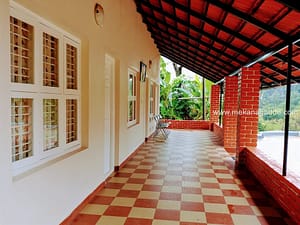 OUR FACILITIES
Facilities
✔ Full Security
✔ Hot Water
✔ Power Backup
✔ Food
✔ Pet-friendly
✔ Travel Guide
Outdoor Games
✔ Cycling
✔ Cricket
✔ VollyBall
✔ Bonfire
✔ Badminton
✔ Air Gun Shooting
✔ Dart
Indoor Games
✔ Chess
✔ Carrom Board
✔ Cards
✔ Chowka Bhara
---