Chikmagalur is the trending destination in the South India. Chikmagalur is already well known for its beauty of nature with words cannot describe. Many tourists flow from many parts of India, mainly from the Bangalore for the weekend trips. People from Chennai, Kerala, Mumbai and Delhi are some of the frequent travelers to Chikmagalur. Coffee plantations is one more attraction to tourists to get around and walk inside deep plantations, taking pictures. As the people started getting in to Chikmagalur, it was easy for the homestay owners to convert their posh, heritage, lovely homes to a homestay. Many Chikmagalur homestay commonly have a beautiful garden, hill top houses, roof top tails, a small family having a commendable experience to handle guests heartily.
Chikmagalur is a 5 hours drive from Bangalore at about 250 Kms. The NH roads gives the driver a power boost to reach quickly. We recommend the guests to book a homestay prior one week. Finding homestay after reaching Chikmagalur is not recommended since you may not find the best homely stay and food. Chikmagalur homestays provide Malnad tasty foods. Here are some of the interesting things to do in Chikmagalur.
Things to do in Chikmagalur
Trekking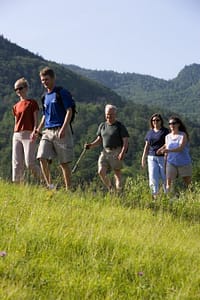 Trekking tests your body fitness when you walk in the hills and jungles on uneven surfaces. While trekking you sweat in the cool winter too and helps to clean the skin pores naturally. Trekking is good for all age groups from children at 8 years to adults till 60 years. Best trekking spots coming from South region in Chikmagalur are Devaramane, Ettina Bhuja, Ballarayanadurga, Mullayanagiri, Kemmanagundi etc. After doing trekking your body feels light and stress free.
Sightseeing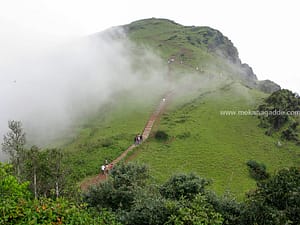 Apart from doing trekking travelers can go sightseeing on top of the hills to touch the sky. Morning or evening sightseeing is the best time to notice sunrise and sunset. This will be tremendously awesome moments watching sun and gazing at it. Some of the best sightseeing places coming from South Chikmagalur are Pandavar Gudda, Devaramane, Kelagur Tea Estate, Kudremukha, Mullayanagiri.
Photography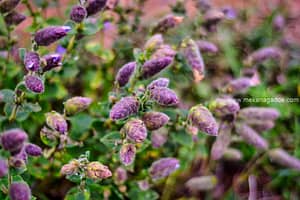 Capture your precious moments with family and friends. Now a days camera phones have improved a lot in better clarity pictures, hence this should do well in normal photography. Professional photographers can use wide angle lens or zoom lens to click far away objects. Photography varies on personnel interests like nature/landscape photography, wildlife photography, portraits, travel photography, macro photography etc. Normal phone camera photographers need not to worry, you can also do better photography with latest phones.
Bird Watching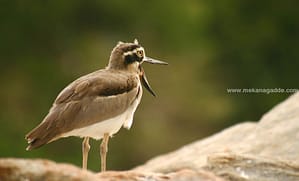 Listen to the chirping noise of birds when in a homestay. You can notice the innocence of nature through these birds communications. Normally morning times you can definitely here Grey Jungle Fowl birds sound, a unique sound which everyone loves to hear. Improve you knowledge by identifying birds around you with the help of local people. It is difficult to capture photos but pro photographers can do very well.
Waterfalls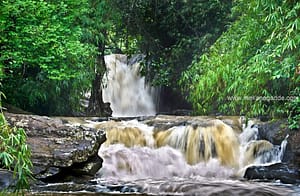 There are some good waterfalls in Chikmagalur like Bandaje Arbi waterfalls, Ghatikallu Waterfalls, Hanumana Gundi Falls, Kalahatti Falls, Ukkada/Jagra Falls, Hebbe Waterfalls, Manikyadhara Falls. There are soo many other unnamed waterfalls in private properties that can be checked with the homestay/resort managers. Not only waterfalls but cool rivers can serve your purpose of playing in waters. The famous rivers around chikmagalur are Hemavathi River, Tunga and Bhadra River.
Off Beat Jeep Drive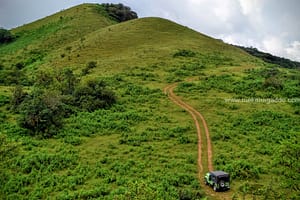 Youngster and even men and women loves to go off beat to jungles and valleys on jeep. Ask your homestay or resort owners to take them away for ride on jeep. If they have the facility to organize the off beat jeep drive then its your luck. There will be charges for the jeep ride since driving jeep in rough terrains makes them to be serviced and consumes more fuel due to use of AWD. Never miss the chance, not all people can experience this joyous ride through deep jungle and hills.
Coffee Plantation Walk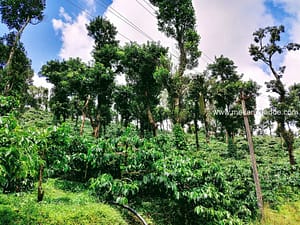 Walking around coffee estate gives you a glimpse of how coffee cycle happens. A guide helps in making you understand various processes of coffee and other crops. You can pick fruits in the coffee estate. A walk helps in burning your calories and keeps you relaxed.
Temples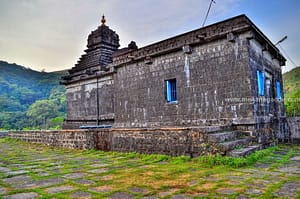 Hoysala rulers were basically from Malnad regions. Hoysala period was an important era in developments of art, architecture and religion. Famous temple Amrutesvara in Amruthapura is a small example of art and architecture. Many temples around Chikmagalur tells the same stories of marking the empire and successful defending of empire. Some of the important historical temples are Bettada Byraveshwara Prasanna Temple, Nanyada Byraveshwara Temple, Deviramma Temple.
Places to visit Near Chikmagalur

1. Bhadra Wildlife Sanctuary: (Muthodi) 38 kms. North West, this sanctuary is a must for wild life enthusiasts. Gaur, Chital, Sambar, Elephants and Tiger are some of the wild life found here.
2. Kemmangundi: 55 kms. North of Chikmagalur, this is as scenic hill station, situated on the Bababudan range at a height of 1432 mtr. 8 kms. From Kemmangundi are the Hebbe falls where the water gushes down form a height of 168 stages. The Kalahatti falls are 10 kms, from Kemmangundi. The water here cascades down a height of 122 mtrs. There is also a local temple here.
3. Kudremukh: 95 kms. South West of Chikmagalur is the secluded hill station of Kudremukh situated 1894 mtrs. above sea level. The Kudremukh hill overlooks the Arabian sea and are chained to one another with deep valleys and steep precipices. There is rich flora and fauna here, waiting to be discovered, Caves asking to be explored, Ruins and traces of an old civilization inviting a study. Lovely unspoiled places to camp – can trekker resist Kudremukh? This place is also rich in iron-ore deposits.
4. Amruthapura: About 10 kms. from Tarikere, this little town has an 800 year old temple dedicated to Amrutheshwara.
5. Sringeri: Is a pilgrim center, known for its Vidyashankara temple. It has 12 zodiac pillars on each of which the sun rays fall accordingly to the time of the year.
Weather
The climate is ideal for tourists throughout the year. The weather range from 14 degree to 30 degree. In high rainfall areas like Mudigere one can expect a different world like agumbe. During rainy season you can enjoy rain. Except rainy season, all the coffee planters will be busy with the coffee estate works so you can get know the process of coffee plantation. Basically you have to ask questions with the hosts to learn things and know the rural life of Malnad community. Most of the hosts communicate well and be informative, only thing is you should be a good listner.

Please leave us a message for any suggestions or to add information.