Place: Magajahalli Village
Distance: 8 Kms
Region: Hanbal, Sakleshpur
Type: Waterfalls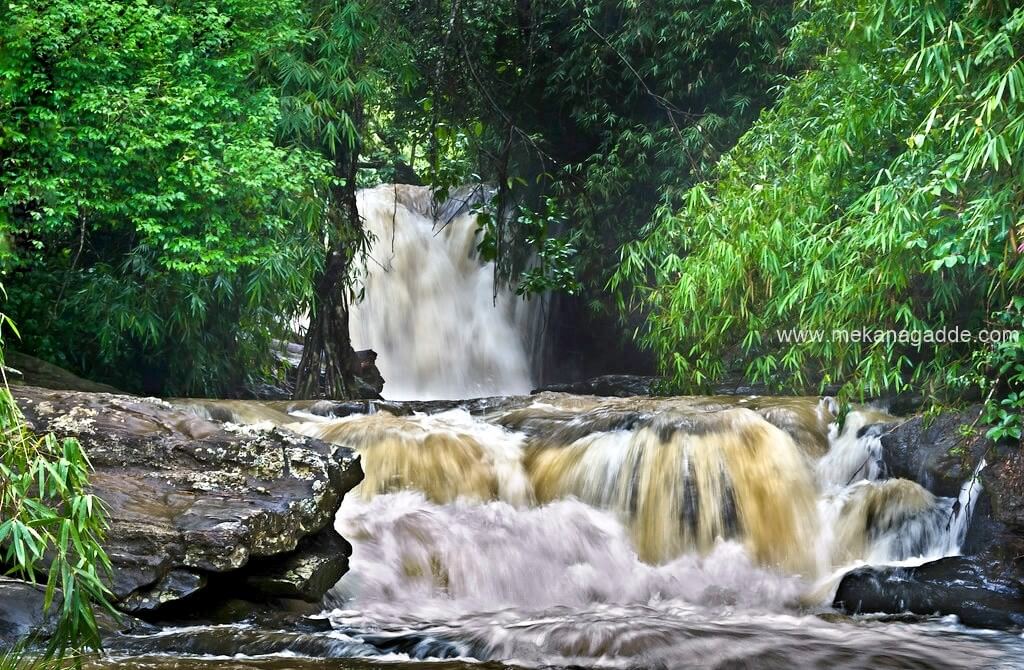 Magajahalli Waterfalls is an 8 Kms drive from the Homestay towards Hanbal. This Magajahalli Waterfalls is also called as Abbi Falls. If you listen carefully as you drive past, you will hear the gurgling sound of a waterfall. If you climb down into the underbush, you will a very nice waterfall cascading for about 20 feet in its glory. If you happen to be there immediately after the monsoon season, the rush of water will be at its peak. Watch out for the slippery stones, but this could be a nice picnic spot if you want to take a short break.
A nice waterfall to enjoy which is covered with trees. All the age groups can get into waterfall during winter and summer seasons except rainy season. You can notive a heavy water flow in rainy season and its not advisable to get into water. Guests and tourists can have a nice snap of the waterfalls.
Note:
Before entering Abbi Waterfalls, one has to register their names in the registry.
Don't through waste.
Be cautious about slippery rocks.