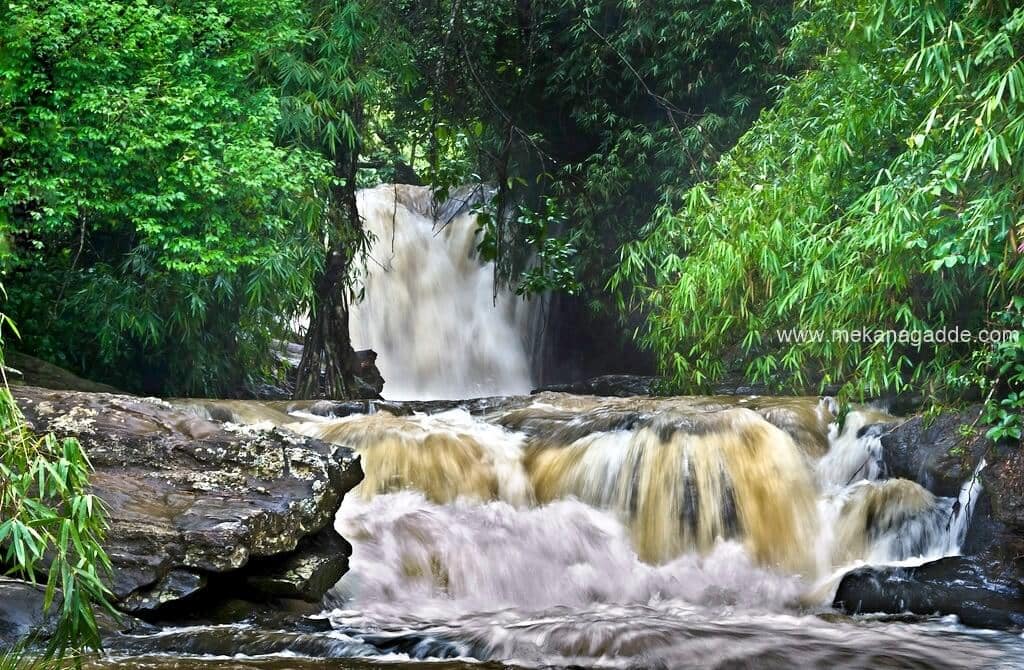 Magajahalli Waterfalls is an 8 Kms drive from the Homestay towards Hanbal. This Magajahalli Waterfalls is also called as Abbi Falls. A nice waterfall to enjoy which is covered with trees. All the age groups can get into waterfall during winter and summer seasons except rainy season. You can notive a heavy water flow in rainy season and its not advisable to get into water. Guests and tourists can have a nice snap of the waterfalls.
Note:
Before entering Abbi Waterfalls, one has to register their names in the registry.
Don't through waste.
Be cautious about slippery rocks.