Looking for a peaceful and relaxing getaway in the midst of nature in Sakleshpur for family and friends group, then you should consider staying at Mekanagadde Homestay in Sakleshpur. This homestay is located on the border of two beautiful hill stations, Chikmagalur and Sakleshpur, and offers you a chance to experience the best of both worlds. You can enjoy the scenic views of the coffee plantations, hills and forests that surround the homestay, as well as explore the nearby attractions such as waterfalls, temples and sightseeing places.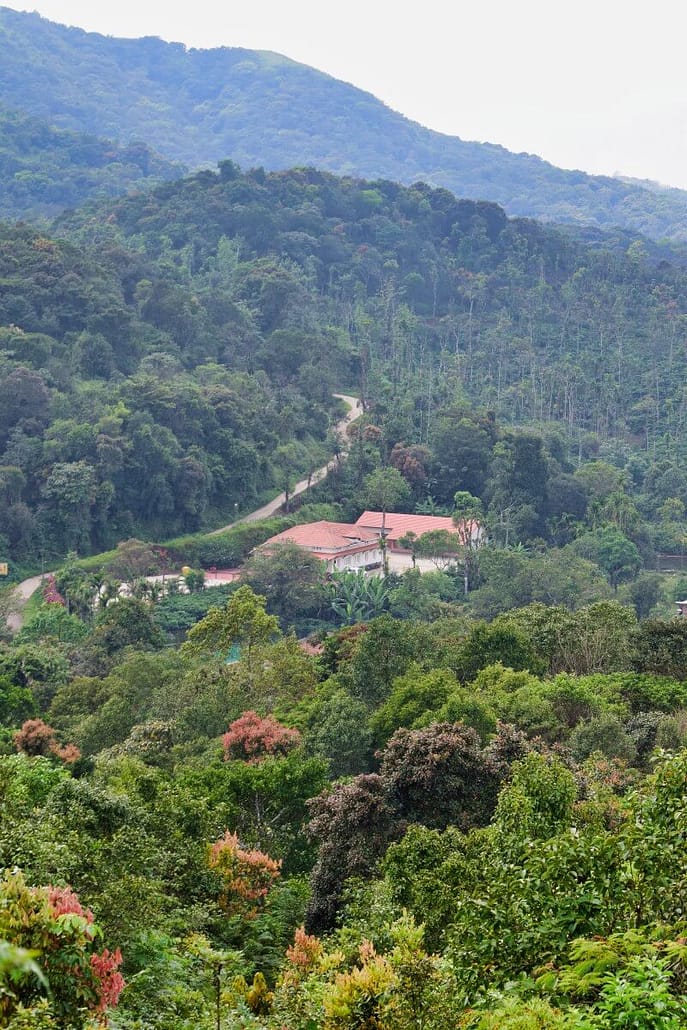 Mekanagadde Homestay is a family-run homestay that provides you with a comfortable and cozy stay at a reasonable price. You can choose from two types of accommodation: a guest house with three bedrooms and attached bathrooms, or a homestay with two spacious bedrooms and common bathrooms. Both options are well-equipped with amenities such as hot water, power backup, decent music system and campfire. You can also enjoy unlimited Malnad food, prepared with fresh and organic ingredients by your hosts.
Mekanagadde Homestay is a unique destination for travelers who want to experience the beauty and culture of rural Karnataka. Located in the Sakleshpur border, Mekanagadde Homestay offers comfortable accommodation, delicious food, and various activities to enjoy the natural surroundings. You can relax in the spacious rooms, explore the nearby coffee plantations and waterfalls, or join the local villagers in their daily activities. Mekanagadde Homestay is more than just a place to stay, it is a place to connect with nature and people.
Nature Homestay
One of the highlights of staying at Mekanagadde Homestay is the opportunity to interact with the friendly and warm people of the village and learn about their culture, traditions and history. If lucky you can also participate in some of the festivals and celebrations and get a glimpse of their lifestyle. We will also guide you to some of the best places to visit in the area, such as Pandavar Gudda, Shishila Gudda, Devaramane, Magajahalli Waterfalls and more. You can also indulge in some activities like trekking, cycling and birdwatching to make your stay more adventurous and fun.
Mekanagadde Homestay is more than just a place to stay. Experience living in harmony with nature, surrounded by lush greenery and pleasant weather. Here is a place where you can rejuvenate your mind and body by being one with nature. This is a place where you can make some new friends and memories that will last a lifetime. So, what are you waiting for? Book your stay at Mekanagadde Homestay today and enjoy the charm and beauty of Sakleshpur.
Homestay amidst lush green coffee estates are the memorable time of the tourists in recent years. Tourists get fascinated by colorful scenery, wooded slopes, undulating landscape and quaint villages of Sakleshpur. There are endless mountain ranges which attract thousands of tourists every year.
Sakleshpur Resorts
Mekanagadde Sakleshpur Resort is a perfect destination for for family and friends group who want to experience the beauty and tranquility of the Western Ghats. Located in a scenic valley surrounded by lush green hills, this Sakleshpur Resort offers comfortable and spacious rooms with all the good amenities. You can enjoy a variety of activities such as trekking, birdwatching, cycling, camping, bonfire, and more. Mekanagadde Sakleshpur Resort also serves delicious local cuisine made with organic ingredients grown on the premises. Whether you are looking for a relaxing getaway or an adventurous holiday, this Sakleshpur Resort will make your stay memorable and enjoyable.
Mekanagadde Sakleshpur Resort is more than just a place to stay. So, what are you waiting for? Book your stay at Mekanagadde Homestay today and enjoy the charm and beauty of Sakleshpur.
Explore & Experience
One With Nature – tranquil stretches of hills
---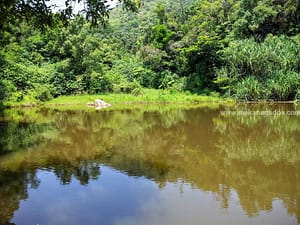 Western Ghats, it has a diverse topography, with mountains, coffee plantations, thick forests, paddy fields and rivers, which are ideal for trekking, sightseeing and water stream visits.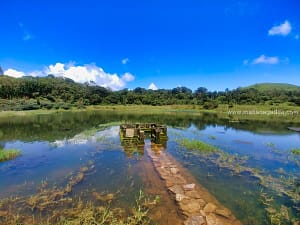 The landscapes with the large covered areas of greenery gives the place the needed charm for attracting the tourists. We will guide the guests about the surrounding tourist spots.
Gallery inspired by nature
---
They say that a picture is worth a thousand words, so that's why we always want to document. Immerse yourself in our nature around, with these wonderful images taken by us.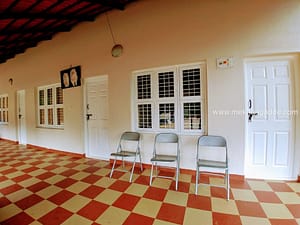 About Sakleshpur
---
Sakleshpur is a scenic hill station in the Western Ghats of Karnataka, India. It is known for its lush green coffee plantations, misty mountains, and rich biodiversity. Sakleshpur is an ideal destination for nature lovers, adventure seekers, and wildlife enthusiasts. Sakleshpur offers a variety of activities such as trekking, camping, birdwatching, rafting, and cycling. Some of the popular attractions in Sakleshpur are Manjarabad Fort, Bisle Ghat, Jenukallu Gudda, Agni Gudda, and Belur-Halebidu temples. Sakleshpur is also home to several endangered species of flora and fauna, such as the Malabar giant squirrel, lion-tailed macaque, king cobra, and orchids. Sakleshpur is a perfect place to relax and rejuvenate in the lap of nature.
Another favourite off-roading destination down the Western coast is Sakleshpur in Karnataka – which is known for its off-road trails that follow a river bed and pass through numerous waterfalls. There are tons of preidentified trails in the area, and while all of them have their own levels of difficulty, they all lead to some of the most beautiful scenes ever. From there, you can further venture on to the plantations in Chikmagalur for some more off-road bliss!
Apart from commercial once, there are few authentic homestays in Sakleshpur providing good hospitality and local Malnad food within their own house. This make guest and travellers to feel safe and private. All people coming to Sakleshpur from different places like Bangalore, Mysore, Mangalore, Mumbai, Chennai, Hyderabad etc. come in search for a true homestay, who shares generous amount of knowledge on Sakleshpur's nature, culture, space, food and lifestyle. Many know that Sakleshpur is gifted by vast amount of Western Ghats region amounting for adventure activities like trekking, off-roading, jeep drive, waterfalls and coffee plantation walk.